I'd like to thank Planet7 for his help with Horizons and Epcot photos that have really helped fill in the gaps in my model. He runs a really cool site on the Universe of Energy attraction: http://planet7.home.mindspring.com/energy/ check it out for some really cool info on UoE!
Well, I've been busy adding details to the model and correcting minor errors in previous modeling sessions.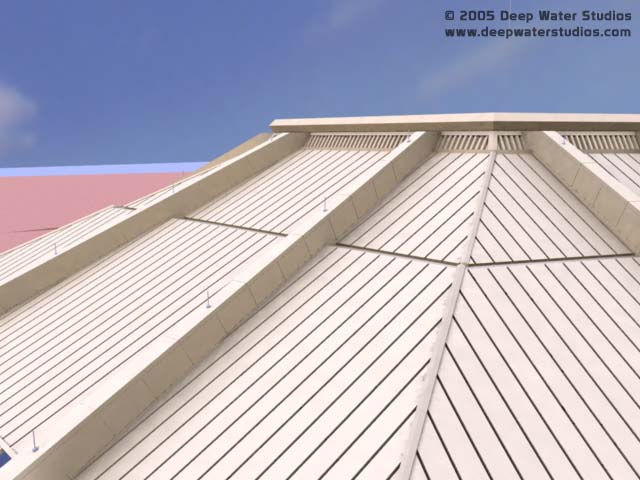 As you can see in the above image I've been adding a lot of detail to the roof area. Since I'm planning an additional purpose for this model, I've built the grooves into the main roof and physically modeled other details of the pavilion.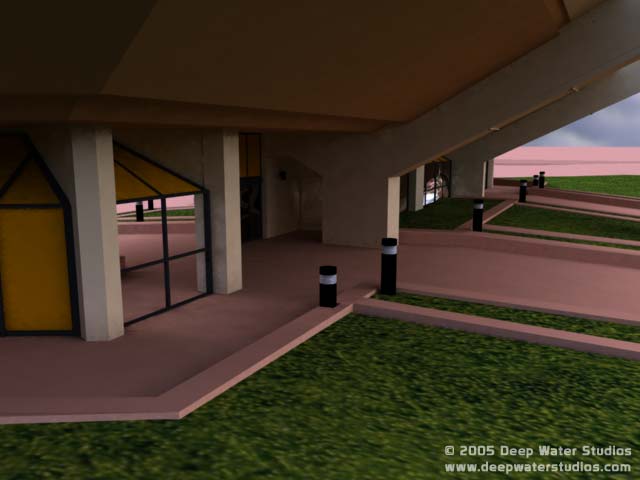 I've returned to working on the entrance and exit areas, adding more details and closing off areas that were left open before.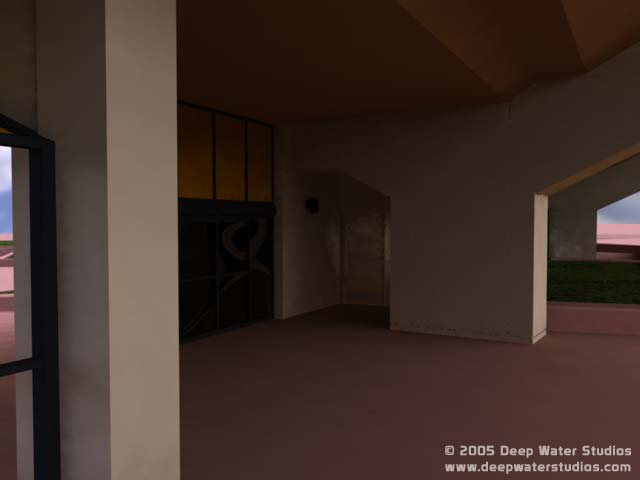 Here's a quick render of the side of the building just for the heck of it. I still have details to add here and there and to replace the roof beams with the more detailed versions.