I've been tweaking the nose of the monorail trying to get it to look as close as possible to my reference materials. Tonight I worked on laying out and cutting the door to the driver's cabin. The other night I also added the headlights to the front of the nose. (Although you can't see them in the rendering below) Next, I'll be copying the door down the side of the body of the engine and then I'll do the same for the windows.
Here's a look at the progress so far: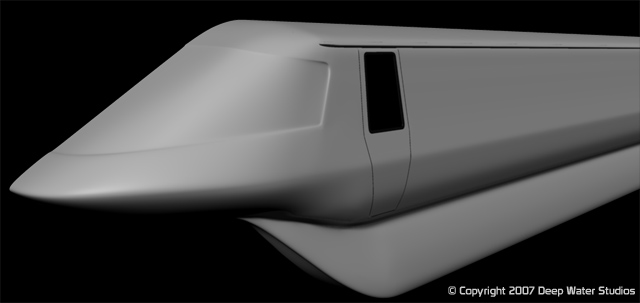 I think since I haven't really gotten much help with researching the details of the Mark IV, I'm going to model just the exterior for now. Maybe someone will come along and help out later.